Make the Most Out of Networking: September 18th "Office Hours"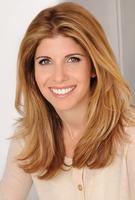 On Wednesday, September 18th, Samantha Ettus and featured guest Chris Coward, PCC, MSW, will team up for the Pennsylvania Conference for Women's online radio show "
Office Hours
."
This broadcast is designed to give you the insight and tools you need to network with colleagues and strangers.
During the broadcast, you will learn to:
Create deeper relationships
Invest in meaningful connections
Cultivate influence within your network
Registration is free
!
For more information, click here
.